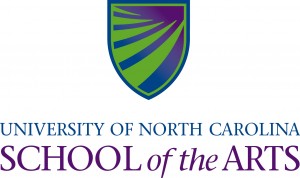 The University of North Carolina School of the Arts hosts an annual Festival of NC Dance in February in Winston-Salem. For over a decade now, dozens of City Ballet Raleigh students and teachers join the festivities by taking master classes from nationally-renowned School of the Arts instructors. Students are invited to participate in the Festival of NC Dance based on age, ability, and maturity.
The weekend offers an intense class schedule in ballet, modern, character, improvisation, and jazz, as well as opportunities to meet other students across the state. In addition, dancers can participate in auditions for summer programs at UNCSA and for admission into the regular school year.
At the end of the festival, there is an evening performance by student companies featuring pieces that have been accepted by adjudication in January. In recent years, City Ballet Raleigh dancers have performed works by Willie Hinton, Andrew Lamar, Cherilyn Joy Lee, Pablo Perez, and Tom Vacanti.